To-Go & Carry-Out | Delivery | Grocerant
A letter from the chef:
With everything happening in the world of food and hospitality I wanted to create a report that could give us all something to ponder going forward. Unfortunately, COVID-19 has literally stopped the world and together I would like to think we can get it to spin again. Perhaps even a little slower than before to allow us a chance to truly appreciate everything we have.
Everyday I work to buildup those in and around my community, guided by fairness, honesty, curiosity, gratitude with an appreciation for beauty and excellence. In this brief presentation I want to bring you new ways to do business moving forward for the short term and long-term.
Our why is simple, we love finding unique innovation and advantages that inspire tons of flavor and expand a product beyond its typical use.

To-go and Carry-out
Food operators are scrambling to figure out how to stay in business since the COVID-19 breakout. 24 states have mandated that restaurants transition to delivery and takeout only, so the number of consumers avoiding dining at a restaurant continues to climb. Even with the opportunity to offer to go and carry out nearly 53% of consumers have stated they are definitely avoiding eating out.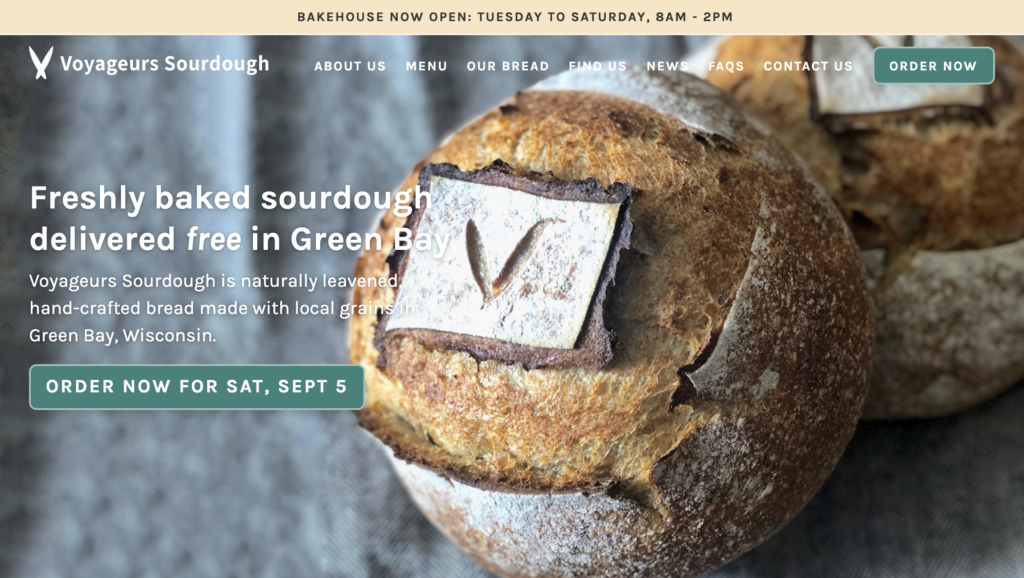 Some local, independent operators seem to have flexed quicker with the times. Here we see a baker that's created a way to manage orders with a limited menu and set expectations for staff and customers alike.
With no drive thru window they offer curbside pick-up, making the excuse of drive-thru obsolete. This type of customer service can create bonding relationships with lifelong customers.
Let's face it, unless you are a QSR with a drive thru window this type of service for many restaurants is not the ideal way to experience the food offered. Keeping the fries from getting soggy or the buns too steamy or the veggies from going cold sometimes this is fixed by a better batter or brushing a glaze on the bun. But more recently you hear about innovation in food packaging for sustainability that addresses the functionality too, but often the cost of using these options would prohibit operators from diving in completely. DYK 41% of consumers feel sealed plastic utensils are somewhat risky? There is new packaging that provides peace of mind and freshness that restaurants should be using now. Here are just a couple of ways to keep in fresh, safe and tasty.
One way to provide a fresh cooked meal to go is with the "self heating pot" which is already in use with Asian inspired noodle dishes and broth. This is a double layered plastic bowl with a small packet that when it is submerged in water the packet omits steam, thereby cooking your meal to order. Knowing you have to provide high quality ingredients is something many restaurants pride themselves with and it's a cool way to deliver a hot to go item. Other ways to consider are providing home baked goods that are not filled with questionable ingredients yet because of the packaging these items can stay fresh for over 40 days.
Delivery
39% of consumers prefer their food packed in wipe-able/cleanable containers. This is just one of the many tips consumers are seeking in their delivery services.
With a stay at home orders being enforced this service is more viable than ever. If you don't have an application platform created yet do it immediately and, in the meantime, convert your servers to customer service reps on the phone talking to your customers, building relationships for the future.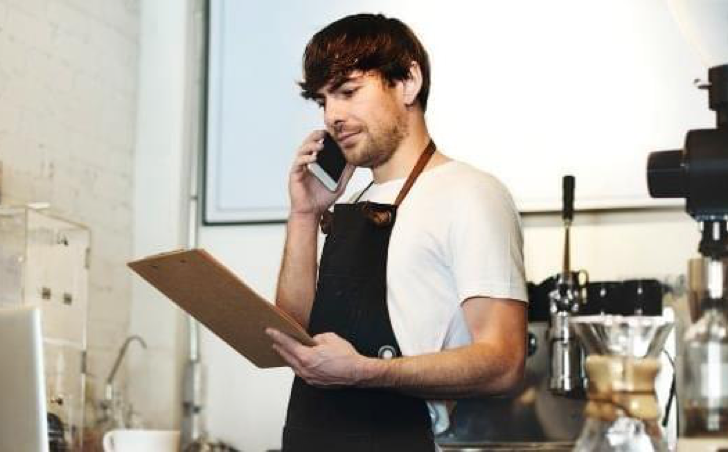 Some interesting facts pre-pandemic:
60% of consumers ordered delivery once a week
34% of orders spend is at least $50 per order when ordering online
70% of consumers prefer ordering directly from the restaurant, ensuring their money is going to the operator and not the delivery service.
Food orders placed via phone or app is a $38B industry and growing
Operators that use these delivery services typically increase their volume by 20%
Grocerant
Part-grocery, part-restaurant, providing the quality consumers want and the convenience they demand. Luckily, the trend of grocerant is being pursued as a viable way to keep the doors of restaurants open during the COVID-19 pandemic. Restaurants have the resources to buy in bulk and fabricate items into easy to prepare, cook and heat items and send you off with a hot bite too.
This is not a new concept the most common grocerants are C-Stores'. Convenience with quick grab of the necessities and a fresh baked or take-home pizza. Other names you may recognize in this game is Whole Foods, Walgreen's, 7-Eleven & Wawa. Millennial's are some of the biggest advocates to this type of experience.
Consumer Input
Datassential released a new study that demonstrates the generational gap on what consumers are concerned with now. Food Preparation was the highest concern with the Boomer+ generation and Gen Z was most worried about when it comes to prepared foods.
Another big topic that has not gone away or was solved by this outbreak is SUSTAINABILITY. This is at the core for many operators and some have figured it out on a large scale. On a recent webinar Dale Ray, Head of Global Food at LinkedIn shared "It can be done; we're doing it now" it just takes some more planning. Moving forward he feels they will be able to continue with their current format and deliver the best, local, sustainable foods to their staff at all their global locations.
| DATASSENTIAL | TOTAL | GEN Z | MILLENNIAL | GEN X | BOOMER+ |
| --- | --- | --- | --- | --- | --- |
| How food was prepared | 41% | 33% | 37% | 43% | 45% |
| How food was delivered | 30% | 44% | 33% | 27% | 27% |
| How food was packaged | 29% | 24% | 30% | 30% | 28% |
Ideas to implement
With so much happening in the hospitality/food industry many restaurants of all sizes are shuttering their doors and hoping to weather this storm. From a financial perspective this makes sense but what might be the bigger opportunity is to convert your store into offering a walkup window, curbside pick up or a online ordering system. All of these ways can convert more transactions for the immediate and long term of your business.
Brainstorm with your staff on ways to pivot and listen to those ideas that will provide greater ability to be a win for all.
If you currently do not offer a TO GO menu then create a special menu that features your top selling items that will perform well in short distance travel.
Designate a walk-up zone in your store that allows guests to keep their distance when they come in for a pickup order and create special offers to make them a repeat customer.
A pay it forward program so you can provide meals to the services that are busy fighting this virus on the front lines. Medical staff, emergency services, police, fire and truck drivers that are all making sure our shelves stay stocked one way or another.

Don't forget those less fortunate and create a BOGO (buy one, give one) program.
Results
Food is your business. Which means you need business results. Not just new ideas, but the kind of smart, strategic ideas that draw new customers and drive new revenue. We'll arm you with the know-how of our experienced chef and the data to make calculated decisions about your product offerings. All to help you open up opportunities for the kind of growth that can take your business to the next level.
Let's get to work. Food Trend Translator is here for you…think positive and keep moving forward!