/kəˌlabəˈrāSH(ə)n/
the action of working with someone to produce or create something
The flavor of collaboration…
If you are not a hot dog manufacturer you might not give much thought to what it takes to make a hot dog and what else you may need to make it truly craveable. However, when you use the right grill and the charcoal has perfectly glowing white embers and it sears the outside of your creation with those gorgeous grill marks it is only halfway done.
Now you must select the best bun to hold this beautiful, savory seasoned meat concoction and then select the correct condiment to deliver on all the goodness you put into this one moment…This is exactly how collaboration tastes!
Creating collaboration that cooks!
As American tastes shift faster than ever before, both restaurants and food manufacturers are looking for new ways to pivot quickly to meet those demands. This is why Chef Dan founder of Food Trend Translator has created the ideal recipe to deliver beyond your typical culinary consultancy. Keeping ahead of the curve and realizing the strength in collaborating with others Chef Dan has aligned his firm with a strategic partnership with the team at Studio44. Shaun Pitts, the Sr. Lead Photographer, and Manager of Studio44 was immediately drawn to this idea. As a self-proclaimed foodie, Shaun loves not only taking amazing pictures of food that make you hungry just by looking at them, he is just as big of a fan when it comes to trying new foods too. This arraignment now brings the highest quality imagery, video production, and CGI together with the culinary expertise of Food Trend Translator all in one shop.
Getting it right the first time gets you more
It's more than just bringing your vision to life it's creating the best image that has a story behind it. Blending our specialties allows for your product to tell the right message.
We track the trends then deliver actionable applications that are customer-specific to show your customers that not only do you care about their business you understand it. Delivering a complete package that delights and drives sales…start collaborating with us now, it's easy!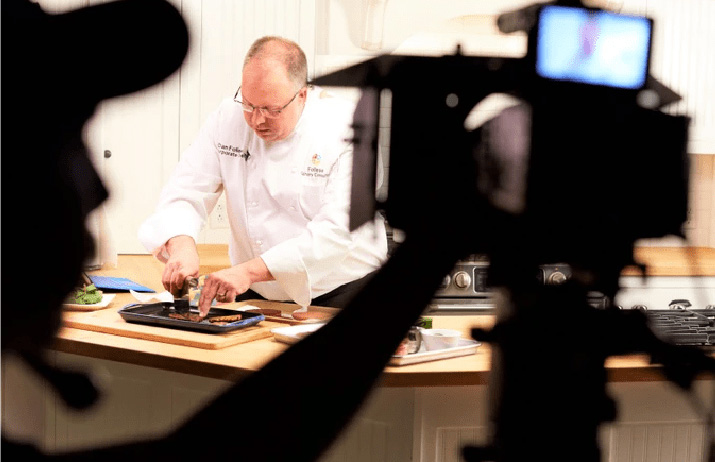 Services that drive sales
Food Trend Tours – custom video presentation
Recipe development & application – product-specific, targeted channels
Live web streaming on Trends Translated Live – culinary product application demonstrations
Product animation – capturing the cooking process
Outsource fresh concepts
Align your team with the power of trends, culinary and images that tell a story